This article refers to the Desktop version. For the Cloud version, click HERE.
For more information on Market Segmentation Setups, click
HERE
.
In a Locally Made Reservation
In a reservation, the three marketing segments are at the bottom of the reservation.

If the Marketing Segment was checked as Required in the setup, a segment has to be chosen from the drop-down. If a choice is not made, a message will popup

If the Marketing Segment was not checked as Required in the setup, a choice can still be made from the drop-down, otherwise, the Default segment will be chosen when the booking is saved.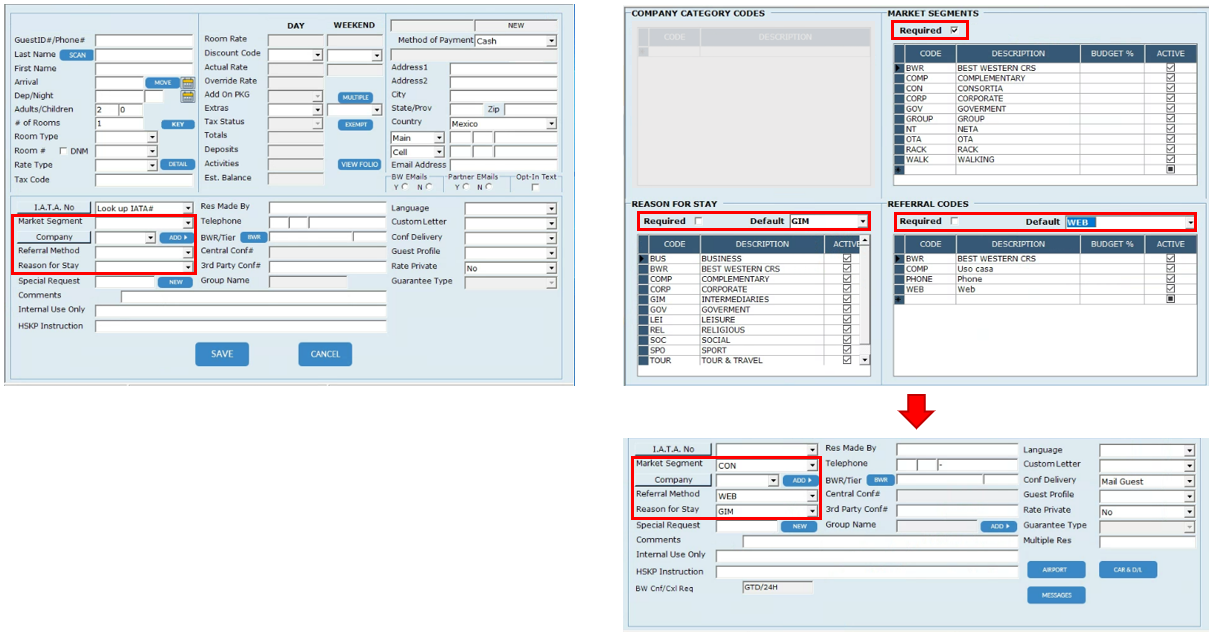 In a Third Party Reservation
Those are reservations that come through a 2way (aka Channel Management, BW, Siteminder, SynXis, Innlink).

Every reservation that comes through a 2Way should always have a Rate Code/Discount Code assigned.

Each Rate Code has a default Marketing Segment set up in the translation table in the 2Way interface.

When a booking comes in with that Rate Code, those Segments will reflect in the reservation.

This setup can be modified in the rate mapping as well as within the reservation itself.

Update the Marketing Segments in a 2way Translation Table
Go to Management > Setup > Interfaces > Choose your Channel Management > Rate Plan Setup on the right side.

If you do not have access to change that setup, you can open a ticket with our Product Support at
help.vmpms.com
explaining exactly what modification you want to do.