Whether you are creating or going back into a non-guaranteed reservation, you generally do not want to authorize a credit card before the arrival date.

There are three steps of interaction between a credit card and a reservation:

- the credit card is saved

- the credit card is authorized

- the credit card is charged

1. Click on the Method of Payment
and choose
Credit Card
2. Click on Accept

3. Get the credit card number either by the pinpad (swipe, chip, or tap) or enter the number manually in Visual Matrix.
4. The credit card number will be tokenized by your gateway and sent back to Visual Matrix.

The credit card has only been saved and not authorized.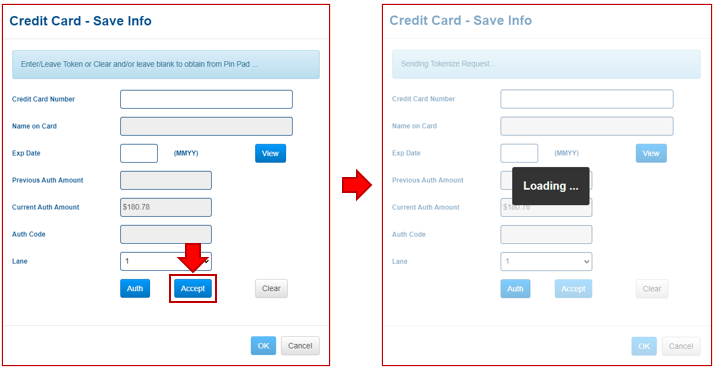 If you click Auth, the second choice will be Authorize and it will do an Authorization of the credit card.
---

Related Articles